Southeast Iowa Beekeepers

We have been meeting at members homes for
field days to learn from each other while we look at bees and member's 
equipment. Usually we meet at Mt. Pleasant, IA for our winter meeting.
 Annual dues are $5, one of the few bargains to be found today.
 

President
Steven Hemphill
Officers:
President Steven Hemphill
(319) 985-2111
Vice. Pres. Eric Higdon
(319) 572-2012
Sec. & Treas. Ron Wehr
(319)698-7542
2270 Juniper Ave.
Keota IA 52248


Sec. & Treas.
Ron & Carol Wehr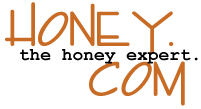 Honey.com for recipes and honey information.

"Our products are designed to be all natural and promote healthy lifestyles",
including beekeeping supplies and honey products.